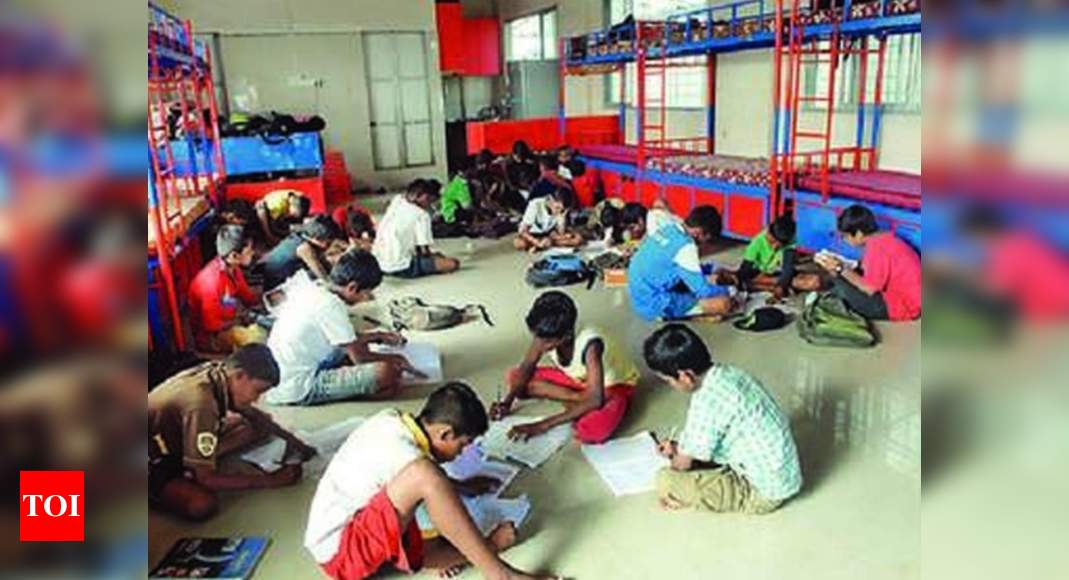 NEW DELHI: A social audit of 7,164 child care institutions in 2018-19 found more than 2.5 lakh children living in such homes and serves to highlight the large number of kids who might be adversely affected by the recommendation of the National Commission for Protection of Child Rights (NCPCR) to eight states on restoration of children to their families. There are concerns that the move could push the children back into insecure and abusive environments.
The number of children in need of care and protection in institutions changes every day but the data cited by NCPCR reveals the perils of moving them in the midst of the pandemic. The government's submission in Parliament in September shows that between 2017-18 and 2019-20, NCPCR alone received 41 complaints relating to torture, sexual exploitation and violence against children in care institutions. The maximum cases were reported from homes in Uttar Pradesh (14), followed by Bihar and Madhya Pradesh (eight each) and Delhi (seven).
This may be under-reported but the issue confronting social workers is whether the situation is any better in family surroundings from where the children were extracted.
NCPCR LETTER ROW
'Kids seek safety, no one wants to return to an abusive household'
Articulating the importance of safe institutional care, particularly for children who come from abusive families, Mohammed Tarique, director of Koshish-TISS, the organisation that steered the Bihar home audits on the Muzaffarpur shelter home abuse case, said building safer institutions to bolster confidence of children is the primary requirement.
"My experience with audits of institutions has been that while children want a family and rightly so, the most important thing they seek is safety and trust. No child wants to return to an abusive household. First look into the reasons why a child with a family was abandoned and landed in an institution and, most importantly, whether the child wants to go back at all," he said.
Tarique is also one of the signatories to the open letter issued by 778 human rights organisations and individuals opposing the NCPCR letter on restoration as contrary to the spirit and purpose of the Juvenile Justice Act, 2015. The letter has been initiated by All India Network of Individuals and NGOs working with National and State Human Rights Institutions (AiNNI), Enfold Proactive Health Trust and HAQ: Centre for Child Rights and People's Watch.
Tarique cited an incident where the staff of an institution told him about a child related to a trafficker being restored to the same family in what was said to be a decision in "the best interest of the child". While not staying the implementation of NCPCR recommendations, the Supreme Court too has issued it a notice to explain at the next hearing in November the rationale behind the letter.
Civil society organisations say it is "unfortunate" NCPCR's letter comes amid a pandemic that has rendered children and families even more vulnerable. They say directions issued to district magistrates by NCPCR reduces production of such children before child welfare committees (CWCs) to a mere formality and takes away the discretion of CWCs in deciding for a child as per established rules.
In its letter, NCPCR had recommended to the DMs to set off a process to restore children lodged in care institutions to their families after a review by CWCs. NCPCR has also sent a detailed proforma to be filled in for each child.
These states include TN, Karnataka, Andhra, Kerala, Telangana, Maharashtra, Meghalaya and Mizoram, accounting for about 72% of the 2.5 lakh children in institutions. NCPCR justifies the move on two accounts — provisions of JJA, 2015 that assert that keeping children in institutions must be the last resort till all attempts are made to give them an atmosphere of home, and the alarming concerns over the kids' safety and security in the shelters.